Quran Reading Course
Our Online Quran Academy have designed this Quran Reading Course for beginners of Quran, Who are willing to learn Quran with Tajweed and get basic knowledge of Quran
In this Course we has covered multiple major areas in the course outline. This is prepared, keeping in mind both adults and kids. It's up to you, totally how you would like to proceed with it. (You are required to inform this to us while enrollment). You can take all parts of the course, or one or a few you are interested in, and your course fee would be adjusted accordingly.
E Quran Academy have designed this course for beginners of Quran, who are willing to learn Quran with Tajweed and get basic knowledge of Quran. In these Quran lessons, we try to cover all those basic things which any one needs in daily life about basic Islam. It starts from Quran Alphabets and after completing various chapters of Norani Qaida, it ends on completing Quran.
Being a Muslim we must give our best when it comes to practicing Islam. It's absolutely the same for all Muslims, no matter which gender, creed, socio-political background, or color you are from. The major problem being faced is that not everyone has access to proper guided Islamic teachings, from where they may benefit from. The second area of concern is that they are not able to decide what should be learned first, which approach they should adopt. 
Monthly Base
Fee Structure
Noorani Qaida​
Noorani Qaida is the simplest booklet comprising 17 lessons for the understanding of the Arabic language. It can be used by anyone who has no prior to Arabic know-how of Arabic knowledge. It's a complete guide, taking you from basic Arabic letters (28 in number) to their joining, till them being joined together in form of the ayah.  In addition, there are many exercises on the punctuation of Arabic Languages in the form of script charts, which helps in the pronunciation of Quranic verses later. By the completion of Noorani Qaida, you are able to recite Arabic verses and have a stronger grip over Nazra. This is the only reason, new  Quran learners are encouraged to learn Noorani Qaida first and have a better understanding of it.  Now you might be thinking about how you can learn Noorani Qaida, Quran Mentors has made it very simple. We have included it in our course comprehensively. You can learn Noorani Qaida online now.
Learn Quran with Tajweed​
The core idea of Tajweed is to recite the Quran in its proper way, with set rules and regulations. It has nearly 70 rules now, from which you can choose one, suiting you most. It was given a book format decades back by Sheikh Noor Muhammad Haqqani. With proper understanding, strong knowledge, and practical implementation of Tajweed you can read the Quran with that particular accent as our beloved Prophet Hazrat Muhammad SAWW used to.  Each and every syllable of the Holy Quran, we are provided with is the same as it was over 1400 years ago. These are words of Allah Almighty and do deserve the right of reading them at best out capabilities and capacities.  Tajweed Quran Online is included in our course which is available for kids and adults. Our online Tajweed course would be of great help to you in better understanding of the Quran. Online Quran classes are not just for kids but adults as well. Our main focus in this course lies in  Quran Reading Rules. You can now learn Quran with Tajweed with Quran Mentors
Quran Memorization
We are teaching Hifz Quran as well. Our religion highly regards a Hafiz e Quran not just in this world, but also the eternal one hereafter. One who memories It has it saved in his heart. On the day of judgment, it would serve as proof of our good deeds and virtues being done here. In addition, Hafiz e  Quran is considered a highly respectable person in society.  E Quran Academy, Quran Mentors, is the best Hifz Quran school. Our online Hifz Program is ready to be the most exhilarating experience of the lives of many across the globe. Quran Memorization online is going to be very simple for you and it would be very smooth. With lectures from highly qualified and experienced teachers, you can learn Hifz Quran in a short span.  Join Quran Mentor's Hifz course and learn Quran memorization online.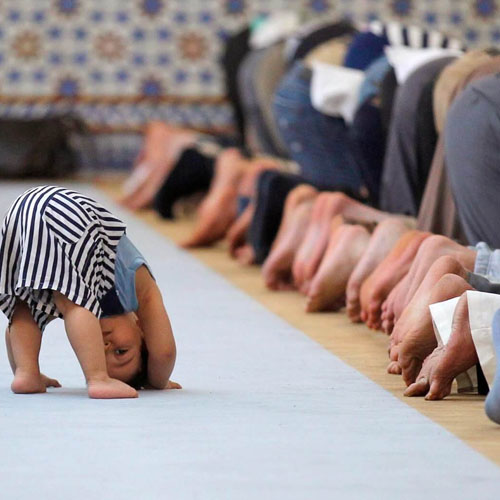 Learn Namaz​
Namaz Learning is a significant part of our course. Namaz is the second important pillar of Islam. In our religion, it's greatly being focused on and is being mentioned in our Holy Book, Al Quran, over 500 times. At one place in Quran,(40- 60). Allah says; Pray to me, and I would hear your prayers.  What more beautiful bliss for a Muslim can be, than this. We would be focusing more on kids in this  'Learn Namaz' chapter of our course. These would be practical sessions as well. Here, kids would learn Salah Online. In addition to this, Quran Mentor's tutors would be giving them memorization classes of one the most beautiful and important Surah of the Quran, Surah Fatiha as well.  Learning namaz would bring massive positive changes to their lives in physical, emotional, and spiritual ways. There is no leniency in Namaz after the kid is grown up to a certain age and it becomes a must.
Masnoon Duas​
Masnoon Duas are of great significance in an individual's life. These are short Arabic verses supposed to be read at some particular time. In this section, students would be taught masnoon azkaar in detail. The best part is that duas would not just be learned by heart but also well understood.  We have chosen English and Urdu as our translation languages. Students would learn masnoon duas in English and Masnoon Duas in Urdu. Their quizzes and memorization tests would be taken regularly to keep a check on the learning of students.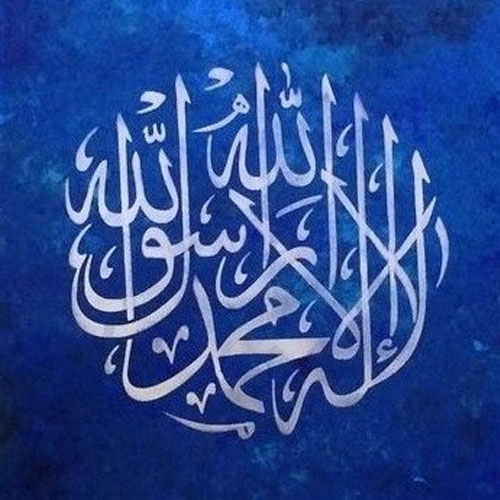 Six Kalimas​
The six kalima's of Islam refreshes one's soul and empowers his /her faith when being recited. Here, students would learn about the significance of six Kalimas. Students would learn its translation context as well.  As we have students from all over the world, with different native languages, thus we have chosen a language which is familiar to all; English.  They all would be thought to make a habit of reading six Kalimas regularly. Once you make them part of your life, you would start noticing positive differences in your life in terms of faith.
Islamic Knowledge​
Being a Muslim, we are obliged to have sufficient Islamic knowledge. More than that it's critical to have it from verified and authentic sources. Islam is the only existing religion that is following human nature and encompasses its multiple aspects. Thus to live a better life, it's important to have sound Islamic knowledge, so that we may have a better life, not just in this world but also the one.  In this chapter of our course, we would be providing students with Islamic knowledge and content. Once the students are enrolled in our course, they would have access to our digital library, from which they could learn a lot and have massive exposure to Islamic content in a single space.  Join our E-Quran Academy to avail this course and increase your Islamic Information
Try your free
Trial Class
today